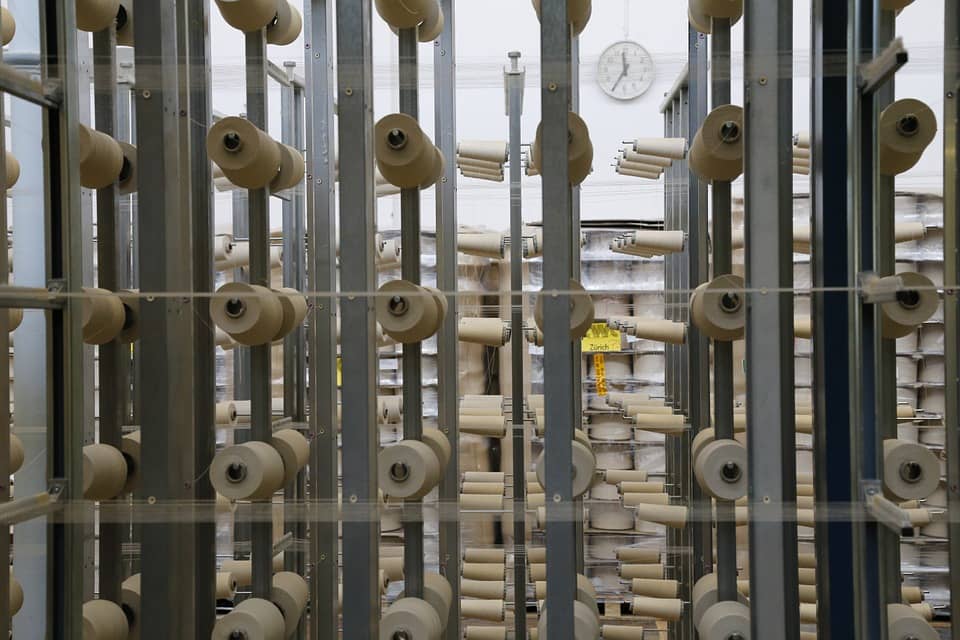 The original fiber manufacturing facility set up in technical collaboration with M/S SNIA BPD was designed for a rated capacity of 15000TPA. By means of various innovative modifications and debottlenecking the capacity has been enhanced to 30,000 MT. Now with the installation of an additional spinning line the capacity has been further enhanced to a level of 45000 MT.
The Importance of Innovation-driven Research and Development for Sustainable Growth
Our acrylic fiber production has reached a capacity of 45000 MT per annum milestone

The plant set up with latest and modern equipment controlled by micro processors, yields high quality of production.

We are ensuring consistent quality, which indicates our commitment in meeting global quality and standards.

Gel Dyeing is the most advanced technology where fiber is dyed on line while it is in GEL form.
Productivity Improvements
Our efforts aim to continually improve productivity by means of Capacity Enhancement and improvement in Operational Performance. Customer Satisfaction by means of Maintaining and Improving Product Quality and Reduction in Manufacturing Costs and Organizational Efficiency through Quality Management Systems.

Technological Advancements
Besides enhancing the production capacity, the technological advancements made have resulted in:
Appropriately integrate proactive content before effective models. Quickly enable just in time scenarios after turnkey mindshare.
Plant scale production of specialty fiber such as Hydrophilic, Super bright, Semi-dull, Micro Denier, Super high Shrinkage and Low Pill fiber.
In new line Pasupati Acrylon has developed Gel Dyeing processing to produce continuous dyed tow for the first time in India.
Marked improvement in fiber quality.
Let's Work Together
Connect With Us!